Previous page
Sensory analyzes to measure the sensory properties of a product
SYRES - Sensory analyzes to measure the sensory properties of a product
SYRES allows you to better understand the different sensory characteristics of your treatments thanks to the development of its expert panel.
The sensory profile allows the description of sensory properties of a product both on the plan qualitative, by its descriptors, than on the plane quantitative, at different intensities. It provides answers to all kinds of questions related to the design, development or reformulation of your care. These tests are carried out on raw materials or finished products.


What are the objectives and possibilities of the sensory profile?
Characterize the sensory angle of a treatment.
Compare its characteristics with those of competing treatments.
Quantify potential differences through texture, visual and odor characteristics.
Monitor its position in relation to the market.
Link the sensory data of a product with hedonic or instrumental data.
Identify and measure the effects of a reformulation or process on a few key characteristics.
What are the benefits of this test?
Very fast, the panel is trained as well as available.
Supplement to consumer tests.
Comparison of several products simultaneously.
Highlighting significant sensory differences.
Our sensory analysis panel is your metrology device. Our members have been recruited according to their abilities to express themselves, describe and memorize in order to guarantee you a reliable, efficient and quality panel.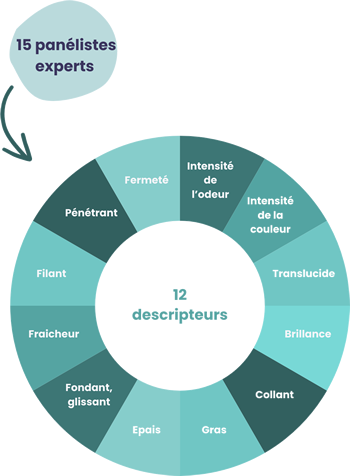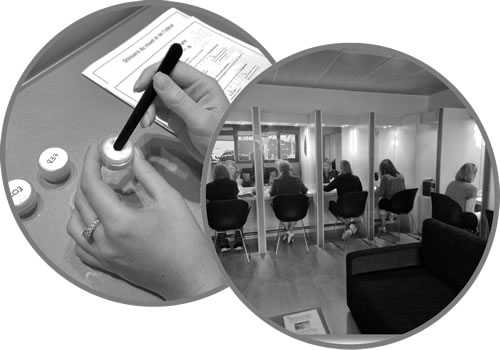 An expert panel at your disposal
Discriminating by its ability to detect sensory differences between products.
Consensual by its ability to have a very similar degree of notation by descriptors and by products.
Reproducible by its ability to give almost identical results for the same product and for the same descriptor, but at different points in time.
The good performance of our panel is regularly evaluated.